Real Ingredients. Real Results.
At Maple Holistics we use real ingredients for real results. What does that mean? It means we include nourishing, plant-derived ingredients in our products to deliver the highest quality in personal care. Explore some of the ingredients that help make our products so special:
INGREDIENTS
Eucalyptus
Native to Australia, Eucalyptus trees are used extensively in traditional wellness practices and cosmetics, due to their remarkable attributes. Eucalyptus Essential Oil is derived from the tree's leaves.
Lemongrass
Known also as citronella grass, this plant is native to tropical climates. Lemongrass' moisturizing oil is derived from its leaves and stalks, and it's used in aromatherapy and traditional herbal medicine.
Grapeseed
True to its name, this lightweight oil is distilled from grape seeds as part of the wine-making process. Grapeseed Oil is used in cooking, pharma, and cosmetics, and is rich in vitamins and fatty acids.
Evening Primrose Oil
This plant and its oil have earned their place in the pantheon of wellness and beauty, with a long history of use in traditional medicine and cosmetics. It's rich in many types of essential fatty acids.
Rosehip Oil
Rosehip Seed Oil is distilled from wild rose seeds, and is high in antioxidants and fatty acids. It's extremely beneficial for all skin types, and is used extensively in self-care for skin and body.
Moringa Oil
This botanical oil is high in minerals, vitamins and other skin-friendly nutrients. It's used primarily as a moisturizer for skin and hair, and is always a popular addition to daily beauty routines.
Rose Water
This uniquely fragrant and toning blend is made by distillation or by steeping rose petals in water. It's used as a facial moisturizer, a refreshing mist, and as a base for natural makeup removal.
Clary Sage
The fragrant essential oil of Clary Sage acts as a way to significantly improve wellness of skin and hair. In aromatherapy, the oil is used to reduce stress and anxiety and promote feelings of relaxation.
Palmarosa
Palmarosa is native to India and Nepal, and has a floral fragrance. Its essential oil promotes overall wellness of skin and hair, and also has hydrating qualities that enhance the skin's radiance.
Ylang Ylang
This plant is native to Southeast Asia, and its essential oil is distilled from the flowers. It has a sweet fragrance, and is used in many traditional remedies and cosmetics products due to its benefits.
Apple Cider Vinegar
High in vitamins and minerals, this fermented apple juice has been used in traditional wellness practices for thousands of years, and nowadays it remains a staple of folk remedies and daily self-care.
Vitamin C
An essential nutrient necessary for the proper development and maintenance of body tissues of all kinds. It plays a significant role in a large number of physical functions, systems, and processes.
Vitamin E
This essential vitamin continuously relieves the body of oxidative stress, and participates in maintaining the body's overall wellness. Vitamin E is particularly beneficial for skin, scalp and hair.
Biotin
Also known as Vitamin H or B7, this nutrient is necessary for proper metabolism and energy production. It can greatly benefit hair, skin and nails, and can be found in a wide range of wellness products.
Kelp
Kelp is a seaweed high in nutrients, particularly antioxidants, which help keep the body in balance and promote general wellness. Kelp can be found in a variety of skin and hair care products.
Keratin
The building blocks of hair, skin, nails and more. Keratin is a protein which forms skin, nails and hair, and which provides protection, strength, manageability and radiance to the body's outermost layers.
Witch Hazel
Hailing from parts of America and Asia, this plant has been used for many centuries for food, wellness, and sacred rituals. It's present in many skin and hair care formulas due to its positive attributes.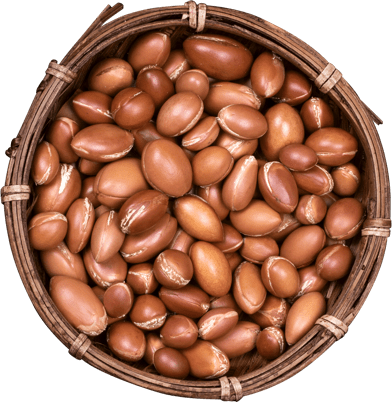 Argan Oil
Derived from the kernels of the argan tree, argan oil is often referred to as "liquid gold". Its ability to gently nourish, smooth and moisturize makes it a wonderful resource in hair and skin care.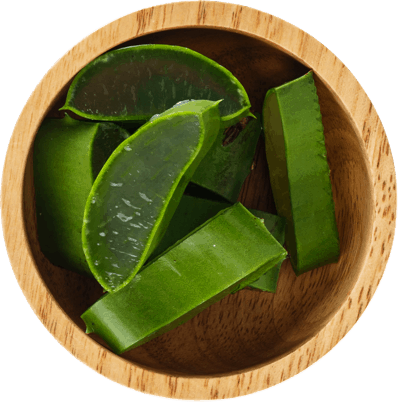 Aloe Vera
Native to naturally dry climates, aloe vera packs a moisturizing punch. Powerful and versatile, aloe vera nurtures the skin while also serving as a capable sun tan lotion, moisturizer and skin care balm.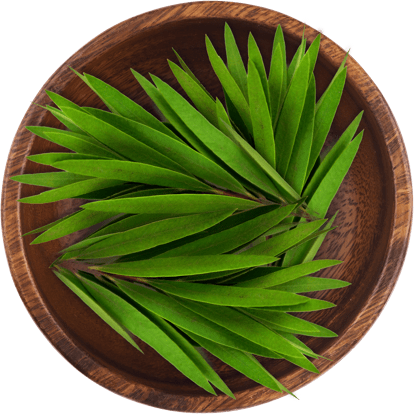 Tea Tree
Fresh from the Australian tea tree leaf, tea tree oil has recently experienced a popularity boom. Powerful enough to clarify the scalp, tea tree oil is also gentle enough to soften both skin and hair.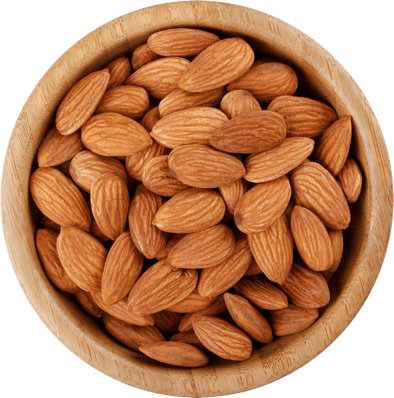 Almond Oil
Almonds are a known source of healthy fats, and can assist skin in looking its best. The fat-rich almond is a preferred source of a nourishing and potent oil which can be used in cosmetics and personal care.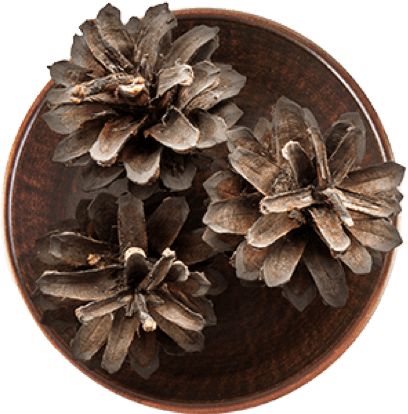 Cedarwood
Hair and skin can both require gentle care, and it's hard to find better than cedarwood. The hydrating properties derived from cedarwood oil keep skin, as well as tresses, feeling moisturized and soft.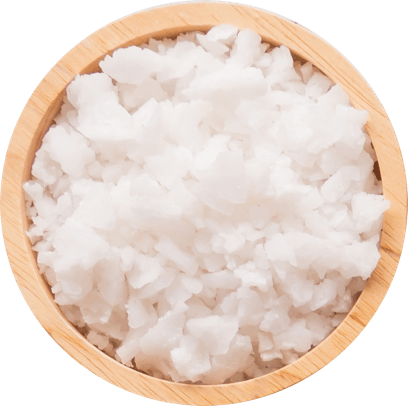 Coconut Oil
When applied to the hair, coconut oil coats each strand to keep tresses soft and sleek. Enjoy clearer-looking skin, and hair that feels stronger and more voluminous, through regular use of coconut oil.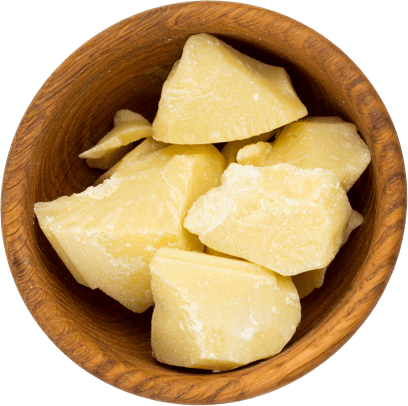 Cocoa Butter
Cocoa butter hydrates the hair, making it feel stronger while reducing the appearance of breakage. These benefits can be applied to the face as well, for skin that is moisturized and more youthful-looking.
Avocado Oil
Avocado's high vitamin-E content can be utilized in the form of avocado oil, for a multitude of self-care uses. The fatty acids found in avocado nourishes skin, keeping it looking young and fresh.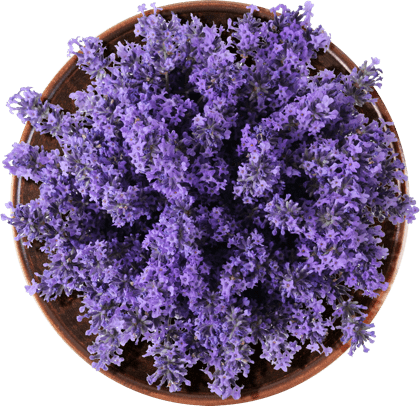 Lavender Oil
One of the most versatile essential oils, lavender oil has a wonderful scent often utilized in aromatherapy. Lavender freshens the air as well as the scalp, for hair that looks as great as it smells.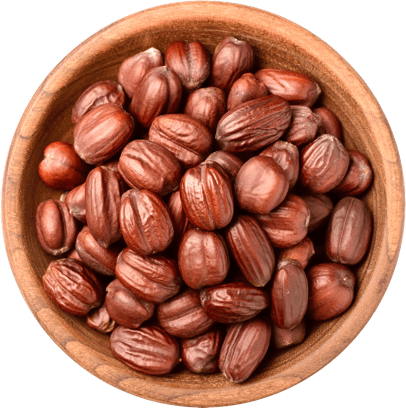 Jojoba Oil
The jojoba shrub, which is native to the Southwestern US and Northwestern Mexico, has wonderful benefits for the skin and nails. Its liquid provides deep moisture while easing the appearance of blemishes or marks.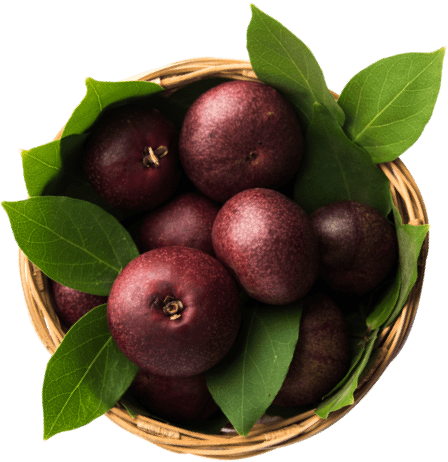 Kokum Butter
An effective thickening agent, kokum butter helps creams, lotions and body butters to achieve a more satisfying consistency. This makes kokum butter a helpful ingredient in chemical-free skincare products.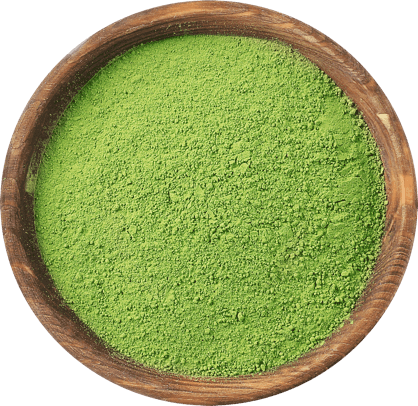 Green Tea
Made from camellia sinensis leaves, green tea is loaded with antioxidants that your hair and skin crave. When applied to the scalp and tresses, it can help hair look stronger and thicker.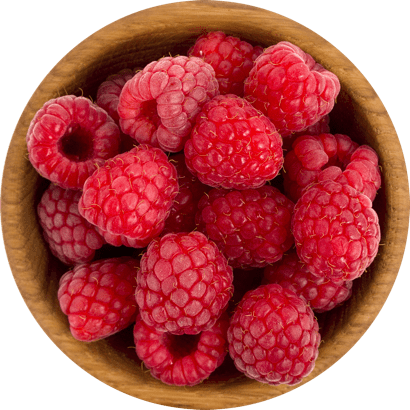 Raspberry Seed Oil
Sweet smelling and sounding, raspberry seed oil offers a host of benefits to assist in maintaining a more youthful look. Enjoy healthier-looking skin and hair with regular use of raspberry seed oil.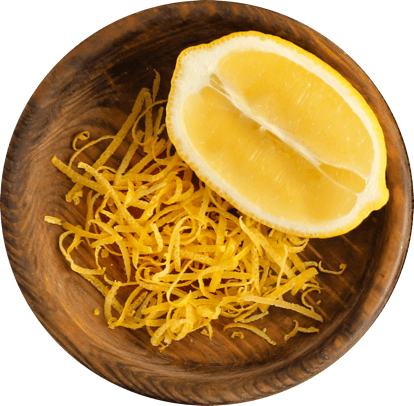 Lemon
Powerful and pleasant, lemon oil is often enjoyed for its clean, fresh aroma. It can also be distilled and applied to skin for a healthier, clearer-looking complexion, as well as to hair for greater shine.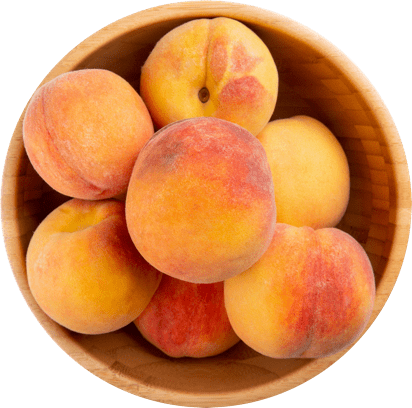 Peach Kernel
Peach kernel oil is highly emollient, meaning that it is easily absorbed by the skin. This makes it simple for skin to enjoy its nourishing benefits, and also makes this oil a popular choice for massage.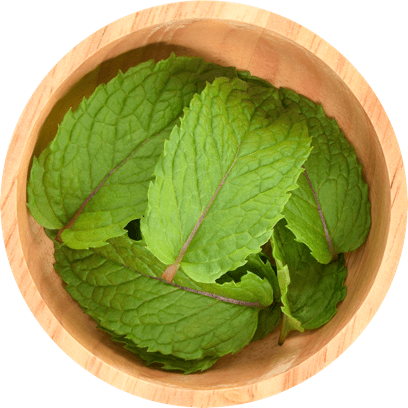 Mint
Cooling and satisfying spearmint makes for a powerful oil, which can be enjoyed for its aromatherapy effects as well as topical benefits. It refreshes the scalp while giving hair a stronger, shinier look.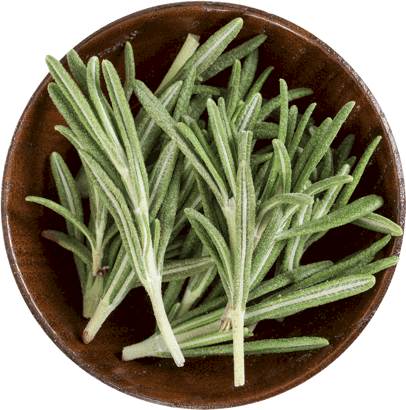 Rosemary Oil
Rosemary oil provides a multitude of benefits when it comes to self-care. This oil hydrates dry, damaged skin while also nourishing tired hands through strengthening the appearance of nails and cuticles.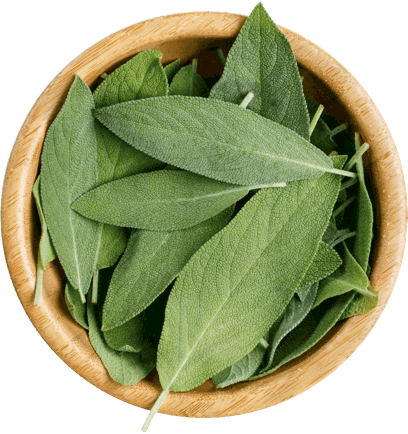 Sage Oil
Sage oil has been celebrated for its skincare properties for generations. This oil can help skin look less oily while reducing the appearance of blemishes, keeping your face feeling fresh and clean.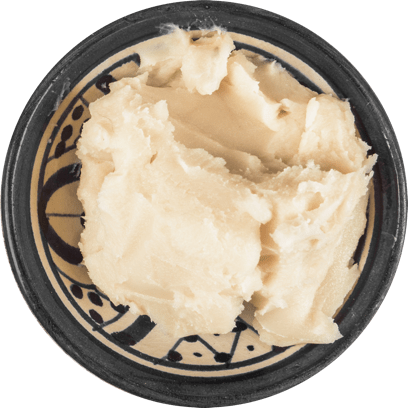 Shea Butter
Shea butter, derived from the shea tree found in Western Africa, enriches and moisturizes the skin. High in vitamins A and E, shea butter keeps the complexion looking younger and the hair deeply hydrated.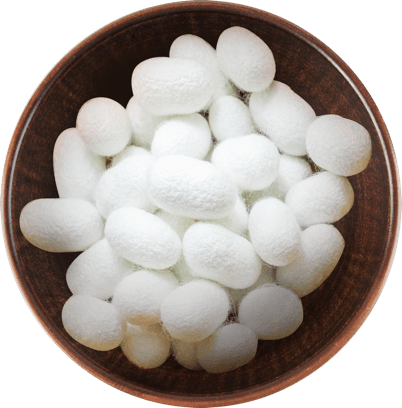 Silk Amino Acids
Powerful amino acids found in silk help the body to preserve moisture, making this a beneficial addition to many hair and skincare products. Silk amino acids give hair a stronger, smoother appearance.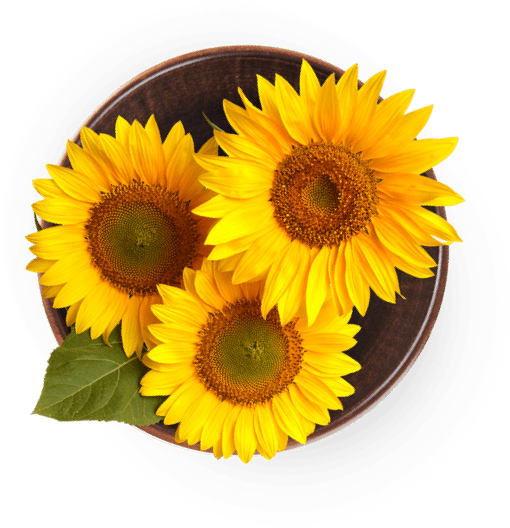 Sunflower Oil
Extracted from sunflowers, this oil contains high levels of fatty acids to hydrate and nourish the body. Sunflower oil can be used by all skin types, including sensitive skin, as a gentle, effective moisturizer.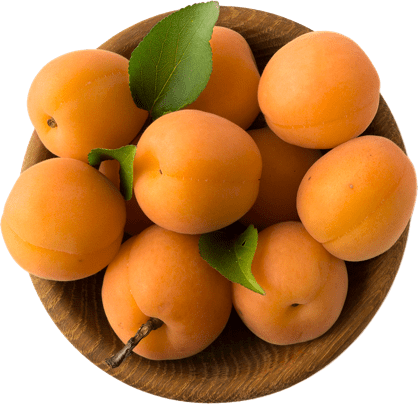 Apricot Oil
The thin yet potent consistency of apricot oil allows it to easily penetrate skin, enveloping the body in deep moisture. This oil helps keep skin looking young, and diminishes the appearance of blemishes.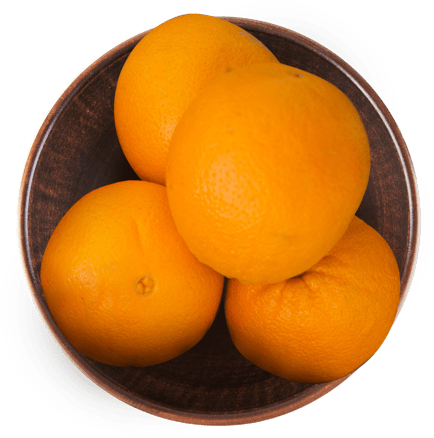 Orange Oil
Orange oil is a wonderful source of vitamin C, which is essential for maintaining healthy-looking hair. Help your tresses feel their best with orange oil, which also reduces the appearance of breakage.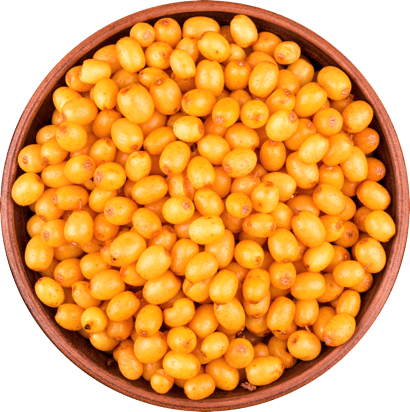 Sea Buckthorn
Sea Buckthorn oil is easily absorbed by the skin, ensuring that it does not leave a greasy residue as so many other oils may do. This oil contains high levels of vitamin C, and offers abundant skincare benefits.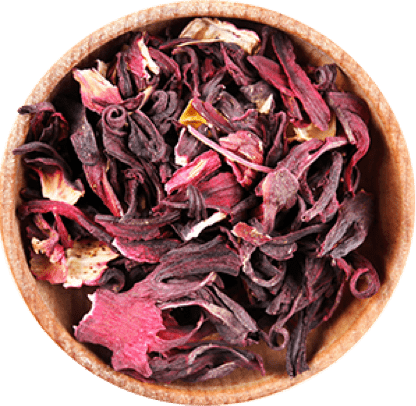 Hibiscus
Hibiscus works wonders as a personal care ingredient. Capable of serving as a standalone skin care serum, the oxidant-rich hibiscus is packed with vitamins to help hair and skin feel strong and nourished.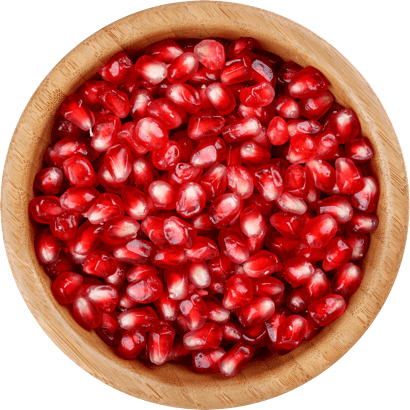 Pomegranate
Pomegranate seeds pack a powerful punch when it comes to nourishing the hair and scalp. Pomegranates can help tresses look longer and stronger, by reducing the appearance of flyaways or dry ends.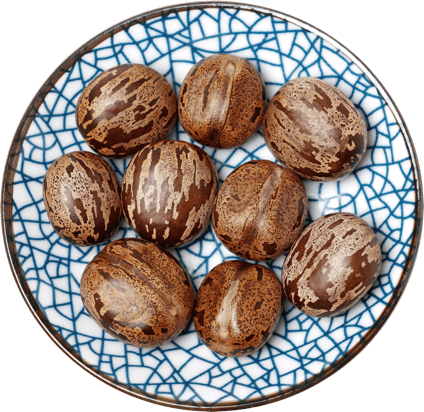 Castor Oil
Native to tropical regions of Africa and Asia, castor oil is perhaps best known for its intense, golden color. Thanks to its healthy fatty acid content, castor oil is known to deeply hydrate skin and hair.
Carrots
Rich in beta carotene, which gives them their natural orange color, carrots promote healthier-looking skin and hair. The high amounts of vitamin A provide necessary antioxidants to keep nails feeling strong.
Coffee arabica
A shrub whose oil and extracts are high in antioxidants and micronutrients. One of the earliest cultivated species of coffee, Arabian Coffee is used extensively in the beauty and wellness industries.
Himalayan Salt
Salt with a pink hue, extremely high in trace minerals and nutritious elements. Himalayan sea salt is used in the beauty and cosmetics industries due to its many benefits for the skin and hair.
Pumpkin Seed Oil
Pumpkin seeds are rich in vitamins and minerals, and also packed with antioxidants. They're a powerful and highly beneficial source of wellness for skin and hair.
Bergamot Mint
Bergamot Mint is a hybrid mint, considered to be gentler, softer and more citrusy than other mint varieties. Bergamot is known for its calming and uplifting qualities.
Roman Chamomile
Known for its light herbal fragrance and soothing qualities, Roman Chamomile is a versatile and highly-useful plant, particularly when diffused in oil form.
Bergamot Orange
The bergamot orange is native to Southern Italy. It is fragrant, rich in vitamins and potassium, and its oil is a popular ingredient in beauty, cosmetics and aromatherapy.